We are excited to present our CEO, Mark Sinatra as he discusses 2 topics with host Will Smith from Acquiring Minds. Mark is an expert in the PEO industry and has helped many businesses grow and succeed with white-glove PEO services.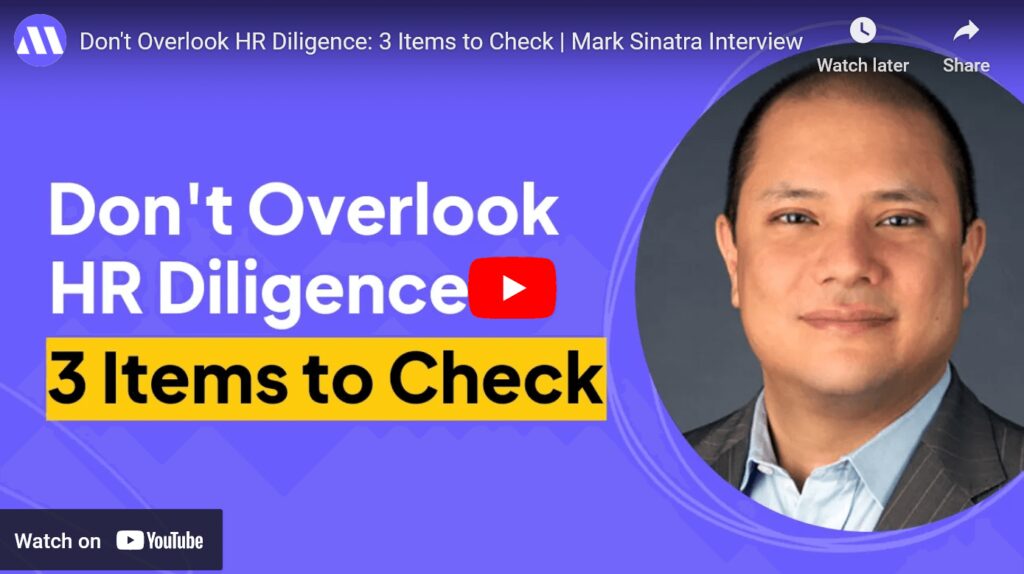 Will was one of the first people to feature Mark on Acquiring Minds, and since then we've been delighted to sponsor the show.
The first topic Mark and Will dive into is how to conduct HR due diligence when evaluating a business to buy. This area of diligence is often ignored, but of course hiring the right people, the HR aspect of your acquisition, is going to be crucial.
The second topic is how to decide when to buy another business to expand your first acquisition.
Growing by acquiring other businesses (or inorganic growth) is a preferred method for people who buy businesses because they already entered their industry by acquiring, so continuing to acquire is a natural choice.
Mark is a supporter of that method, and he shares how a PEO can help a company that is growing through acquisition.
We hope you enjoy this educational conversation and learn more about the benefits of partnering with a PEO for your business growth!