ESG and HR
How Investment Funds Can Comply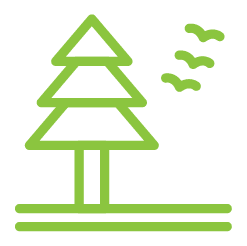 ENVIRONMENTAL
Conservation of the natural world
Climate change and carbon emissions
Air and water pollution
Biodiversity
Deforestation
Energy efficiency
Waste management
Water scarcity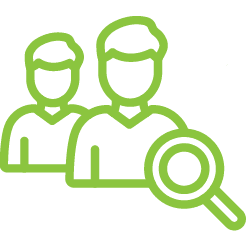 SOCIAL
Consideration of people and relationships
Customer satisfaction
Data protection and privacy
Gender and diversity
Employee engagement
Community relations
Human rights
Labor standards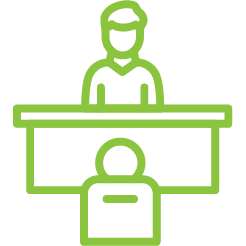 GOVERNANCE
Standards for running a company
Board composition
Audit committee structure
Bribery and corruption
Executive compensation
Lobbying
Political contributions
Whistleblower schemes
How Aspen HR Can Help
Often, investment funds are asked by institutional LPs how they comply with ESG and the Six Principles for Responsible Investing. Working with an industry-specific PEO, such as Aspen HR, helps ensure that social and governance factors and the Principles for Responsible Investing are complied with:
PRINCIPLE 2:
Be active owners and incorporate ESG issues into ownership policies and practices.
Aspen HR will help formulate policies and practices in partnership with the fund's executive team. The goal is to implement industry best practices that position them as a leading employer.
PRINCIPLE 4:
Promote acceptance and implementation of the Principles within the investment industry.
Aspen HR can assist in implementing the principles across the industry through education and other materials and presentations developed for the ESG client as part of thought leadership initiatives. We are sponsors of both NVCA and CalALTs and active participants in several other investment management industry events.
PRINCIPLE 5:
Work together to enhance our effectiveness in implementing the Principles.
Together, Aspen HR and the investment manager create an action plan to implement the Principles and periodically monitor the progress in meeting each principle. Regular assessment and reporting ensure that all stakeholders are involved in monitoring and addressing the environmental, social, and corporate governance issues that may arise.
BUILDING A BETTER FUTURE FOR ALL
In addition, we help implement sustainable development goals.
If you're interested in learning more about our ESG initiative, please reach out to us!
Promoting healthy lives and well-being for all through our proprietary company benefits, HR services, and education programs
Achieving gender equality and empowerment through compensation audits and benchmarking
Employee engagement strategies and support from our client service and HR team
Training: DEI, harassment prevention, compliant hiring practices
Mental health support via our EAP offering from Aetna and MetLife
Updated handbook to include code of conduct and whistle blower policies