Aspen HR, the white-glove PEO serving growth-oriented companies in the financial services, technology, life sciences, and professional services industries, has been ranked Number 22 in the prestigious 100 Fastest-Growing Private Companies in the Bay Area for 2023.
For 30 years, The San Francisco Business Times has been the authoritative source of the latest business news and trends in the Bay Area. Released annually in October, this list details the most rapidly expanding enterprises that are located in the counties of Alameda, Contra Costa, Marin, San Francisco, and San Mateo. All eligible businesses must be headquartered in one of these areas, have had a net revenue greater than $200,000 and be a privately held corporation.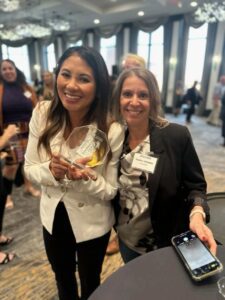 Aspen HR provides comprehensive HR solutions, payroll, benefits, and cloud HR software to its clients, enabling them to outperform through the power of white-glove PEO.
The Bay Area-based firm has enjoyed remarkable growth driven by its remarkable client retention of 98%. Aspen HR serves companies in all 50 states (plus D.C.).
Aspen has also ranked on the Inc. 5000 List of Fastest-Growing Companies in America for two years in a row.
Aspen has a unique customer service rooted in its rapid response and resolution service model. In a sector where trust must be earned, Aspen HR is also ESAC-accredited, meaning that it meets or exceeds the industry's highest standards for professional employer organizations. ESAC accreditation is the gold standard for PEO reliability and financial assurance.
"We're thrilled to be ranked number 22 on the Fast Track 100 List," said Jenny Souksavath, Co-Founder and COO of Aspen HR. "The achievement reflects the fact that we have a strong and highly differentiated offering for our clients who seek comprehensive HR solutions and white-glove service."
"We expect our growth to continue as more companies realize the benefits of outsourcing their HR functions to a reliable and experienced partner."
For complete results of the 2023 list of 100 Fastest-Growing Private Companies in the Bay Area, visit the San Francisco Business Times website [bizjournals.com].