Hi, I'm Cassandra Anderson, Director of Sales at AspenHR!
When I first started in PEO a decade ago, I didn't even know how to read my own medical plan. I was determined to succeed so I made flash cards, I took tests, I studied and I asked questions.

10 years, later I can confidently say that I specialize in helping people understand health insurance without any of the fancy lingo commonly used that few actually understand.

I specialize in helping clients setup competitive benefit funding strategies based on their industry and target candidates. I specialize in everything PEO. In stating that, in the end it really comes down to loving what I do and truly enjoying helping small businesses.

I get excited when I don't know something as I'm eager to learn. With laws and regulations constantly changing my knowledge is always evolving and I'm lucky to be able to share that knowledge with my clients and watch how it helps them protect and grow their business.
"Get closer than ever to your customers. So close, in fact, that you tell them what they need well before they realize it themselves." — Steve Jobs
What is White-Glove Service?
White-glove service means not just providing clients with support specialists that have the certifications and experience needed to service our clients' accounts compliantly.
It also means ensuring that the support specialists assigned genuinely care and go above and beyond to ensure client satisfaction.
It's about same-day response times, direct involvement to ensure tasks get completed and ensuring that every interaction is given the personal touch and attention it deserves.

Most vendors only provide a point-of-contact for an authorized administrator of the company (and that point-of-contact is often not certified with minimal experience) but no direct support for the client's employees. It's as if PEOs expect their clients to become experts on the benefit plans they sponsor…

At AspenHR we provide dedicated Employee Advocates so that every candidate and/or employee gets the support they need, whether that be assistance with finding in-network providers or providing support for sensitive situations surrounding leave of absence's and/or medical procedures.
We go full circle.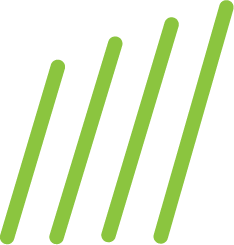 I love being on the lake wakeboarding or just
cruising around on a boat or paddleboard.
I'm an avid reader and spend way too much money on books.
I love traveling and lived in New Zealand for over a year in my twenties. I've traveled to over 30 countries.
I enjoy skiing, hiking, drinking wine, outdoor concerts and trying all types of cuisinestry and visit a new one every year.
I have two German Shepherds, Hercules and Cora, who are my pride and joy and an amazing born and raised Texan fiancé.
I'm close with my siblings and parents and we meet for
game night once every two weeks, alternating cooking responsibilities.